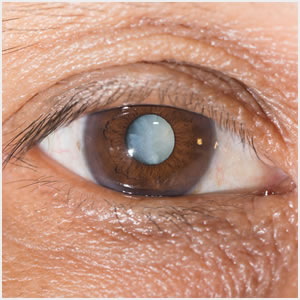 Cost of a cataract surgery
| | | |
| --- | --- | --- |
| UK | | AUD4583.00 |
| USA | | AUD4456.00 |
| Australia | | AUD3542.00 |
| Mexico | | AUD2475.00 |
| Malaysia | | AUD1347.00 |
| Turkey | | AUD990.00 |
* Prices start from and are subject to change
Cataract Surgery – Monofocal Lens
Ophthalmology
What are cataracts?
Cataracts is the clouding of the natural clear lens inside the eye, causing vision loss that cannot be corrected with glasses, contact lenses, or a corneal refractive surgery like LASIK. As frightening as cataracts might sound, modern cataracts surgery usually can restore vision lost to cataracts – and often can reduce your dependence on eyeglasses as well.
Most cataracts are associated with the ageing process, and are common among older people. Thankfully, modern cataract surgery is one of the safest and most effective surgical procedures performed today. Approximately more than 20 million cataract surgeries are expected to be performed worldwide in 2016, with the vast majority of these procedures producing excellent visual outcomes.
Monofocal lens
When your cataract is removed, a new lens is placed inside your eye. Over the last decade, manufacturing companies have developed new lens technologies. These lens options can give you additional benefits, but also more choices that need to be made in determining your lens implant type. Because of these different options available, lens selection can be a tedious process. There are 2 important things to consider when choosing the artificial lens – the type of lens, and the power of the lens.
With a standard monofocal lens implant, the vision will be very clear in the distance, but very blurry up close (for reading) without glasses. Some patients have even complained that they could not see their food at the dinner table without using reading glasses. Multifocal lenses were developed to allow patients to see well at several distances without the aid of glasses after your procedure.
Monofocal lens is a high quality, clear lens which delivers excellent vision at only one distance. The focal point or distance at maximum clarity can be set to a particular distance.
What happens during a cataract removal procedure?
In a cataract surgery, the lens inside your eye that has become cloudy is removed and replaced with an artificial lens to restore clear vision. The procedure typically is performed on an outpatient basis, and usually takes between 30-45 minutes, with no overnight stay in the hospital required.
The first step in correcting the cataract is to have a consultation with the doctor. The doctor may perform an ultrasound in order to establish the size and shape of the eye to prepare for the implantation of an intraocular lens (if required).
In the days before the surgery, the doctor may advise you to stop taking certain medications and to use antibiotic eye drops to reduce the risk of infection.
At the start of the procedure, the doctor will place eye drops into the eye to dilate the pupil. A local anaesthetic is then administered and if required, sedation may also be given to help you relax. A small incision is then made in the eye and the natural lens is removed. After all remnants of the cloudy lens have been removed from your eye, the cataract surgeon inserts a clear intraocular lens, positioning it securely behind the iris and pupil, in the same location which your natural lens occupied. The surgeon then completes the cataract removal by closing the incision in your eye and a protective shield is placed over the eye to keep it safe in the early stages of your cataract surgery recovery.
Many medical facilities require someone to be with you after your cataract surgery. If you will be receiving anaesthesia, be sure to ask about this requirement prior to your cataract procedure so you are prepared for surgery day. An uncomplicated cataract surgery typically lasts only about 30-45 minutes, but expect to be at the surgical facility for 90 minutes or longer, because extra time is needed to prepare you for surgery (dilating your pupil; administering pre-operative medication) and for a brief post-operative evaluation and instructions about your cataract surgery recovery before you leave.
You must wear a protective eye shield while sleeping or napping for about a week after surgery. To protect your eyes from sunlight and other bright light as your eye recovers, you will be given a special pair of post-operative sunglasses.
While your eye heals, you might experience some eye redness and blurred vision during the first few days or even weeks following the procedure. During the first week of recovery, it is essential that you avoid any strenuous activities, heavy lifting, water that might splash into your eye and any activity that would expose your healing eye to dust, grime or other infection-causing contaminants. Most patients do not experience any discomfort aside from a temporary worsening of their vision immediately after surgery.
If you need cataract surgery in both eyes, your surgeon typically will prefer that you wait 1-3 weeks between procedures, so your first eye has healed sufficiently and you have good vision in that eye before the second surgery is performed.
How do I find the right eye surgeon?
The best way is to speak to a few surgeons and find out which surgeon you are most comfortable with. At Holiday Health, we can connect you to reputable and reliable eye surgeons. We strongly suggest you take into consideration that the surgeon you choose:
is reputable and trustworthy;
has a proven track record;
is registered with or accredited by their local government or the governing medical body or association;
has never been disqualified from practising anywhere in the world;
has never been found guilty of endangering a patient's life; and
has never been found guilty of malpractice.
You should also include any preferences you might have. For example, you might be more comfortable with a female eye surgeon, or someone who has more experience.
Important 
Before your procedure, you will have the opportunity to discuss your goals and the results you would like to achieve with your specialist. Communication is vital in reaching your goals. Ensure you communicate your vision clearly to your specialist and re-confirm the intended procedure to ensure there is no miscommunication. Your specialist will work with you to reach an understanding about what you can expect from this procedure, and what long-term benefits and side-effects you may experience. Every patient is different, and your specialist will choose the surgical technique and treatment plan that is right for you.
Your specialist will give you specific instructions on how to prepare for surgery, including guidelines on eating and drinking, smoking, and which vitamins and medications should be taken or avoided.
Please note. The information found on this website is purely for educational purposes only and should not be relied upon for its exactness or for its accuracy for your specific situation and/or for your specific procedure. The information provided is not a substitute for advice from your physician / surgeon as it may not contain all the known facts, risks and side effects of this procedure. Please consult with your physician / surgeon about your personal circumstances and about your personal procedure / treatment plan. We take no responsibility for any misinformation, inaccuracies, or for any loss or damage suffered by you in relation to the services we provide to you, or the information provided on our website.
FAQs
The price of cataract surgery – monofocal lens varies. With the cataract surgeons we work with, the price starts from AUD$990.
The success rate of a cataract surgery is approximately 95%, for patients without any other eye conditions. Those patients with any other eye conditions should consult with an Ophthalmologist or a cataract surgeon whether it is likely to work for you.
Eye infection
Bleeding
Inflammation
Glaucoma
Swelling of the retina or cornea
Posterior capsule opacification
Retinal detachment
There may be other potential risks involved when undergoing a cataract surgery. Please discuss them further with your cataract surgeon.
Contact Us