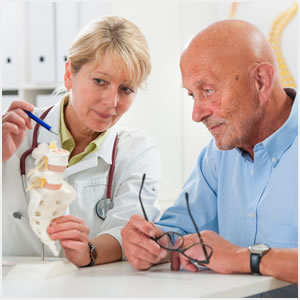 Cost of a kyphoplasty
| | | |
| --- | --- | --- |
| USA | | AUD22105.00 |
| India | | AUD10340.00 |
| UK | | AUD8485.00 |
| Hong Kong | | AUD8285.00 |
| Malaysia | | AUD7015.00 |
| Turkey | | AUD5893.00 |
* Prices start from and are subject to change
Kyphoplasty
Neurosurgery
What is a kyphoplasty?
Kyphoplasty is a minimally invasive procedure that can repair spinal fractures. The procedure can reduce or eliminate your back pain caused by a spinal fracture, as well as restore vertebral body height and proper alignment of your spine. The procedure itself is percutanuous, which means it requires no surgical incision. The earlier the kyphoplasty is performed, the better the chances of achieving significant correction of spinal alignment.
The adult spine is a column of 33 bones that protects the spinal cord and enables us to stand upright. Each bony segment of the spine is referred to as a vertebra (two or more are called vertebrae). Having a spinal fracture means that one of the one of the vertebra has either cracked or collapsed. The extent of the break can vary, from a hairline fracture to a complete collapse of the vertebral body. When a bone breaks, localised swelling can occur, and pain is common. In the spine, swelling and misalignment of your spine, upsetting the distribution of weight along the spinal column and setting the stage for another fracture.
What happens during a kyphoplasty?
You will have an initial consultation with your surgeon to discuss the suitability of the procedure, to communicate your desired goal, discuss options, and discuss the details of the procedure. Once all of the details are agreed upon and confirmed, a date for the procedure is set.
Prior to the procedure, a local or general anaesthetic is usually administered. Once the anaesthetic is set, your surgeon will usually insert specialized tubes through two tiny skin openings in your back into your fractured vertebra. This is done under guidance by a specialized X-ray imaging to allow for precise placement. A special balloon is inserted into the collapsed vertebra through each tube. Once the balloons are in place, they are sequentially inflated with a liquid under X-ray guidance with the goal of re-establishing the original height of the collapsed vertebra. The balloons are then deflated, leaving an empty cavity within the bone that has now been expanded. A highly viscous bone cement is inserted into the vertebra through the specialized tube under X-ray guidance to ensure that the cement does not leak out of the vertebra. The inserted bone cement will harden within minutes.
The procedure takes approximately an hour per fracture level to treat. Patients are typically discharged from the hospital the next day. Post-procedure, it is common to experience some discomfort. You should refrain from any heavy lifting and physical activity for a least 2-weeks. Should you require any physiotherapy, you can usually commence it within 2-weeks.
How do I find the right surgeon?
The best way is to speak to a few surgeons, compare their past work and find out which surgeon you are most comfortable with. At Holiday Health, we can connect you to reputable and reliable surgeons. We strongly suggest you take into consideration that the surgeon you choose:
is reputable and trustworthy;
has a proven track record;
is registered with or accredited by their local government or the governing medical body or association;
has never been disqualified from practising anywhere in the world;
has never been found guilty of endangering a patient's life; and
has never been found guilty of malpractice.
You should also include any preferences you might have. For example, you might be more comfortable with a female doctor, or someone who has more experience.
Important 
Before your procedure, you will have the opportunity to discuss your goals and the results you would like to achieve with your surgeon. Communication is vital in reaching your goals. Ensure you communicate your vision clearly to your surgeon and re-confirm the intended procedure to ensure there is no miscommunication. Your surgeon will work with you to reach an understanding about what you can expect from this procedure, and what long-term benefits and side-effects you may experience. Every patient is different, and your specialist will choose the surgical technique and treatment plan that is right for you.
Your surgeon will give you specific instructions on how to prepare for surgery, including guidelines on eating and drinking, smoking, and which vitamins and medications should be taken or avoided.
Please note. The information found on this website is purely for educational purposes only and should not be relied upon for its exactness or for its accuracy for your specific situation and/or for your specific procedure. The information provided is not a substitute for advice from your physician / surgeon as it may not contain all the known facts, risks and side effects of this procedure. Please consult with your physician / surgeon about your personal circumstances and about your personal procedure / treatment plan. We take no responsibility for any misinformation, inaccuracies, or for any loss or damage suffered by you in relation to the services we provide to you, or the information provided on our website.
Contact Us