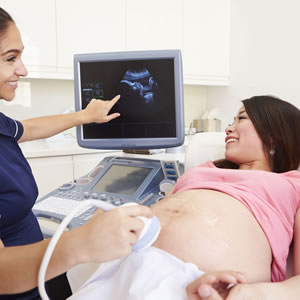 Cost of IVF
| | | |
| --- | --- | --- |
| USA | | AUD15755.00 |
| UK | | AUD8020.00 |
| Mexico | | AUD6559.00 |
| Thailand | | AUD4989.00 |
| Turkey | | AUD3255.00 |
| India | | AUD2365.00 |
* Prices start from and are subject to change
In Vitro Fertilization (IVF)
Procedures
What is In Vitro Fertilization (IVF)?
In Vitro Fertilization, also known as IVF, is one of several assisted reproductive technologies used to help infertile couples conceive a child. The procedure involves harvesting eggs from a woman's ovaries, and fertilizing them with sperm outside of the human body in a specialized laboratory. Once the eggs are fertilized, the resulting embryos are allowed to grow in a protected environment for some days before being placed into the woman's uterus, in the hope that a successful pregnancy will follow.
The treatment is not recommended for patients over 45, as success rates are significantly reduced for patients over the age of 40, and patients with congenital or developed uterine abnormalities which prevents the embryo from implanting.
How does IVF work?
In an IVF treatment, hormones are usually given to stimulate the ovaries to produce more than the usual one egg per cycle. This is to enable the collection of several eggs. The development of the eggs is monitored by blood test and ultrasounds that ensure eggs are collected at precisely the right time.
An ultrasound probe is placed in the vagina whilst the woman is under light sedation when the time is right to collect the eggs. The ultrasound monitor will show where the follicles are within the ovaries and a fine needle is passed through the vaginal wall and into the ovaries. Each follicle (sac of fluid) in the ovary is pierced in order to collect its egg.
Several hours after the collection of the egg, the man will provide a sample of his semen. In a standard IVF treatment, the eggs are mixed with the sperm in a culture dish. For intracytoplasmic sperm injection (ICSI) treatment, one sperm is injected directly into the cytoplasm of each egg. If an egg is fertilized by a sperm, a zygote or pre-embryo will begin to develop. The pre-embryo will remain in the incubator for 2-5 days whilst it continues to grow and divide.
Once the embryos have grown to a pre-determined size, one or two of them will be transferred back into the woman's uterus at the appropriate time in her menstrual cycle. This procedure involves passing a very fine plastic tube (catheter) through the cervix and into the uterine cavity under ultrasound guidance. An embryo transfer is very similar to a pap test. It is generally painless and usually involves no anaesthetic. Only one or two embryos are transferred at a time. 2-weeks after the transfer of the embryos, blood is taken and tested to determine if the woman is pregnant.
An IVF treatment is tailored to your specific needs by your fertility specialist. Most patients who undergo IVF are usually prescribed one of two main treatment protocols – Long Down Regulation, and Antagonist treatment cycles.
Long Down Regulation treatment
The Long Down Regulation treatment is the process of suppressing a woman's natural hormones before fertility medications. Approximately 3-weeks after your period starts, you will have a blood test and commence pre-IVF treatment (GnRH analogue). A Synarel nasal spray, or Lucrin injection is performed to control your hormones before the fertility medication starts. Approximately 12-days later, another blood test will be taken to ensure your own hormones are low (or down regulated). You will then be given instructions on when to commence your daily hormone Follicle Stimulating Hormone (FSH) injections (Gonal-F or Puregon). You will continue taking the Synarel or Lucrin throughout this time. 5-days after you commence the FSH injections, you will have a blood test, and an ultrasound of your ovaries. You will be monitored closely with blood tests and ultrasounds until you have an optimum number and size of developed follicles. Once you are ready, your fertility specialist will then advise when you are able to have your hCG trigger injection, and schedule your egg collection for 36-hours later. After the egg collection, you will use supplemental progesterone, either as a vaginal gel, pessary, or subcutaneous injections, until your pregnancy test 2-weeks later.
Antagonist treatment
The Antagonist treatment uses injectable drugs to prevent premature ovulation. It is the most commonly used treatment protocol due to its shorter cycle, making it more convenient for patients and reduces the risk of hyper-stimulation. The treatment commences on the second day of your period. You will undergo a blood test. If all your hormone levels are low, you will be advised to commence Follicle Stimulating Hormone (FSH) injections (Gonal-F or Puregon) that same day. After 4-days of injections, you will then start a second injection (Cetrotide or Orgalutron) to switch off your own hormones and prevent the premature release of the eggs. You will then undergo a blood test and an ultrasound of your ovaries about 6-8 days after you commenced the FSH injections. You will be monitored closely with blood tests and ultrasounds until you have an optimum number and size of developed follicles. Once you are ready, your fertility specialist will use supplemental progesterone either as a vaginal gel, pessary, or subcutaneous injections, until your pregnancy test 2-weeks later.
How do I find the right specialist?
The best way is to speak to a few specialists, compare their past work and find out which surgeon you are most comfortable with. At Holiday Health, we can connect you to reputable and reliable specialists. We strongly suggest you take into consideration that the surgeon you choose:
is reputable and trustworthy;
has a proven track record;
is registered with or accredited by their local government or the governing medical body or association;
has never been disqualified from practising anywhere in the world;
has never been found guilty of endangering a patient's life; and
has never been found guilty of malpractice.
You should also include any preferences you might have. For example, you might be more comfortable with a female doctor, or someone who has more experience.
Important
Before your procedure, you will have the opportunity to discuss your goals and the results you would like to achieve with your specialist. Communication is vital in reaching your goals. Ensure you communicate your vision clearly to your specialist and re-confirm the intended procedure to ensure there is no miscommunication. Your specialist will work with you to reach an understanding about what you can expect from this procedure, and what long-term benefits and side-effects you may experience. Every patient is different, and your specialist will choose the surgical technique and treatment plan that is right for you.
Your specialist will give you specific instructions on how to prepare for surgery, including guidelines on eating and drinking, smoking, and which vitamins and medications should be taken or avoided.
Please note. The information found on this website is purely for educational purposes only and should not be relied upon for its exactness or for its accuracy for your specific situation and/or for your specific procedure. The information provided is not a substitute for advice from your physician / surgeon as it may not contain all the known facts, risks and side effects of this procedure. Please consult with your physician / surgeon about your personal circumstances and about your personal procedure / treatment plan. We take no responsibility for any misinformation, inaccuracies, or for any loss or damage suffered by you in relation to the services we provide to you, or the information provided on our website.
Contact Us