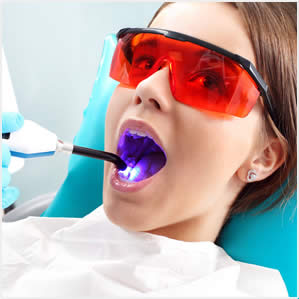 Cost of a gingivectomy
| | | |
| --- | --- | --- |
| USA | | AUD300.00 |
| Germany | | AUD295.00 |
| Australia | | AUD190.00 |
| Thailand | | AUD131.00 |
| Mexico | | AUD80.00 |
| Turkey | | AUD67.00 |
* Prices start from and are subject to change
Gingivectomy
Dental
What is a gingivectomy?
A gingivectomy is a periodontal surgery that removes and reforms diseased gum tissue or other gingival buildup related to serious underlying dental conditions.
If you have gum disease, professional dental treatment is practically a must to maintain a healthy smile. Gum disease causes your gums to become loose and form pockets, or gaps, between your teeth and gums. These pockets are a safe haven for plaque, bacteria and dental tartar to hide. As the gum disease worsens, pockets can become so deep that they could lead to tooth loss. Unfortunately, gums affected by periodontal disease don't re-attach to teeth on their own. When pockets develop, gum surgery is often necessary to correct the problem. A gingivectomy is a surgical gum disease treatment used to remove diseased gum tissue, helping to reduce pockets and slow down the progression of the gum disease.
What happens during a gingivectomy?
You will have an initial consultation with your dentist to discuss the suitability of the procedure, discuss options, and discuss the procedure.
Prior to the gingivectomy procedure, scaling and root planing is often performed to remove bacteria and tartar from below the gum line first. The dentist will usually then administer a local anaesthetic to numb your gums. Once the anaesthetic sets, your dentist will usually use a scalpel to remove gum tissue, or some dentists might even use a laser to perform the gingivectomy procedure for a less invasive treatment. The laser gingivectomy procedure is more common as it minimizes bleeding and has a quicker healing time. Depending on how much tissue needs to be removed, the gingivectomy procedure can take anywhere from a few minutes, to an hour.
Post-procedure, your dentist will place a periodontal dressing over your gums to protect them whilst they heal. This usually takes an average of 7-10 days. It is important to follow your dentist's instructions for care so as not to accidentally remove the dressing or damage your gums. You will most likely only be able to consume soft foods and drink liquids whilst the dressing is in place. You should also avoid brushing near the surgical area until your dentist advises you that it is safe to do so. It may take several weeks for your gums to appear normal again, and up to 3-months for your gums to heal completely. You are usually able to return to work immediately post-procedure.
How do I find the right dentist?
The best way is to speak to a few dentists, look up their reviews and find out which dentist you are most comfortable with. At Holiday Health, we can connect you to reputable and reliable dentists. We strongly suggest you take into consideration that the dentist you choose:
is reputable and trustworthy;
has a proven track record;
is registered with or accredited by their local government or the governing medical body or association;
has never been disqualified from practising anywhere in the world;
has never been found guilty of endangering a patient's life; and
has never been found guilty of malpractice.
You should also include any preferences you might have. For example, you might be more comfortable with a female dentist, or someone who has more experience.
Important 
Before your procedure, you will have the opportunity to discuss your goals and the results you would like to achieve with your dentist. Communication is vital in reaching your goals. Ensure you communicate your vision clearly to your dentist and re-confirm the intended procedure to ensure there is no miscommunication. Your dentist will work with you to reach an understanding about what you can expect from this procedure, and what long-term benefits and side-effects you may experience. Every patient is different, and your dentist will choose the surgical technique and treatment plan that is right for you.
Your dentist will give you specific instructions on how to prepare for surgery, including guidelines on eating and drinking, smoking, and which vitamins and medications should be taken or avoided.
Please note. The information found on this website is purely for educational purposes only and should not be relied upon for its exactness or for its accuracy for your specific situation and/or for your specific procedure. The information provided is not a substitute for advice from your dentist as it may not contain all the known facts, risks and side effects of this procedure. Please consult with your dentist about your personal circumstances and about your personal procedure / treatment plan. We take no responsibility for any misinformation, inaccuracies, or for any loss or damage suffered by you in relation to the services we provide to you, or the information provided on our website.
FAQs
The price of a gingivectomy varies. With the dental providers we work with, the price starts from AUD$67. 
Infection
Bleeding
Swelling
The periodontal dressing becomes dislodged early
There may be other potential risks involved when undergoing a gingivectomy procedure. Please discuss them further with your dentist.
Contact Us