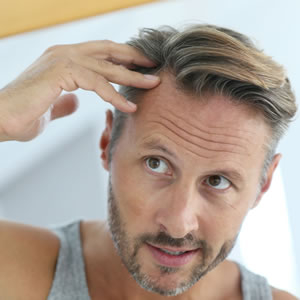 Cost of a PRP injection
| | | |
| --- | --- | --- |
| USA | | AUD789.00 |
| UK | | AUD643.00 |
| Malaysia | | AUD251.00 |
| Australia | | AUD199.00 |
| India | | AUD177.00 |
| Turkey | | AUD99.00 |
* Prices start from and are subject to change
Platelet Rich Plasma (PRP) Injection Therapy for Hair Restoration
Aesthetic
What is a platelet rich plasma (PRP) injection therapy?
PRP injection therapy is a revolutionary new treatment designed to treat hair loss. PRP injection therapy can also be used to rejuvenate and regenerate skin conditions related to aging and scarring such as wrinkles and fine lines.
It is a treatment that uses the growth factors and stem cells in your body to regrow your own skin and hair. It is made from a small sample of your own blood, which is composed of platelets and plasma. Platelets are tiny cells that are partially responsible for causing blood to clot. The process involves concentrating the platelets found in the blood sample. These concentrated platelets can contain significant growth and wound healing factors. These are natural components of your body that may enhance and accelerate your body's normal healing process. The normal concentration of platelets circulating in your blood is 200,000 per micro litre. The platelet count in PRP can exceed 2,000,000 platelets per micro litre.
The procedure
You will have an initial consultation with your specialist to discuss the suitability of the therapy, and discuss the details of the therapy. Once all of the details are agreed upon and confirmed, a date for the therapy is set.
Prior to the therapy, your scalp will be numbed with medical grade anesthetic cream. Your specialist will then strategically and skillfully place injections into your scalp which ensures the PRP is reaching the root of your hair follicles. A sample of your blood test is taken and with a centrifuge process the growth factor cells are extracted and injected into the planned sites on your scalp.
The procedure usually takes 1-hour and is commonly done as an outpatient procedure. Post-therapy, your skin may appear shiny and flushed. This is common and it usually returns back to its normal appearance within 24-hours. At times, minor swelling and 'shock hair loss' may occur. It is important to contact your specialist immediately if this occurs. The procedure is also often used by people that have gone through hair transplant procedure (FUE & FUT)  to avoid future hair loss. Get a cost a guide for hair restoration.
Important 
Before your therapy, you will have the opportunity to discuss your goals and the results you would like to achieve with your specialist. Communication is vital in reaching your goals. Ensure you communicate your vision clearly to your specialist and re-confirm the intended therapy to ensure there is no miscommunication. Your specialist will work with you to reach an understanding about what you can expect from this therapy, and what long-term benefits and side-effects you may experience. Every patient is different, and your specialist will choose the treatment plan that is right for you.
Your specialist will give you specific instructions on how to prepare for the procedure, including guidelines on eating and drinking, smoking, and which vitamins and medications should be taken or avoided.
Please note. The information found on this website is purely for educational purposes only and should not be relied upon for its exactness or for its accuracy for your specific situation and/or for your specific procedure. The information provided is not a substitute for advice from your physician/surgeon as it may not contain all the known facts, risks and side effects of this procedure. Please consult with your physician/surgeon about your personal circumstances and about your personal procedure/treatment plan. We take no responsibility for any misinformation, inaccuracies, or for any loss or damage suffered by you in relation to the services we provide to you, or the information provided on our website.
FAQs
The price of a platelet rich plasma (PRP) injection therapy varies. With the medical providers we work with, the price starts from AUD$99 per session.
Results are usually visible after 3-4 months of the first PRP injection therapy and will gradually improve over the following months. Hair thickness is usually the most visible improvement.
Infection
Swelling
Bleeding
Tissue damage
Redness and tenderness of the scalp
Nerve injuries
Injury to the blood vessels
There may be other potential risks involved when undergoing a platelet rich plasma (PRP) injection therapy. Please discuss them further with your specialist.
Contact Us