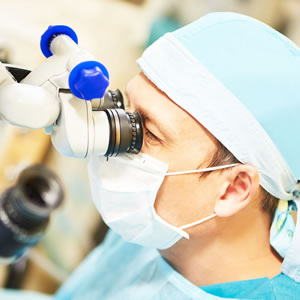 Cost of Z LASIK
| | | |
| --- | --- | --- |
| USA | | AUD5203.00 |
| Australia | | AUD3000.00 |
| UK | | AUD2882.00 |
| Malaysia | | AUD1724.00 |
| Mexico | | AUD1397.00 |
| Turkey | | AUD1096.00 |
* Prices start from and are subject to change
Z LASIK
Ophthalmology
What is Z LASIK?
Z LASIK, also known as Femto LASIK, is a form of corrective eye surgery that corrects near-sightedness, far-sightedness and astigmatism – all of which are often caused by focusing errors that can be corrected by changing the shape of the cornea.
The cornea is a part of the eye that helps focus light to create an image on the retina. It works in much the same way that the lens of a camera focuses light to create an image on film. The bending and focusing of light is also known as refraction. Usually, the shape of the cornea and the eye is not perfect, and the image on the retina is out-of-focus or distorted. These imperfections in the focusing power of the eye are known as refractive errors.
The procedure is not recommended for those under 21, patients with diabetes, pregnant patients, breastfeeding patients, patients with an immune system disorder, or with any other eye conditions.
What happens during the eye correction surgery?
The surgeon will firstly examine your eyes to check that they are healthy enough for the Z LASIK procedure. During the exam, the surgeon will also assess if the eyes are sufficiently moist, and the curvature of the eyes will be mapped. The eyes will then be numbed with some anaesthetic eye drops, and some sedation may be administered if required. With a marker pen, the surgeon will then mark the incision site.
In a Z LASIK procedure, the Femtosecond laser is used to create a flap on the cornea. The flap layer is then gently lifted up to expose the inner layers of the cornea. The Excimer laser is then used to reshape the inner layers of the cornea and once treated, the flap is gently placed back down again in its original position. An uncomplicated Z LASIK procedure usually takes between 30-60  minutes.
Z LASIK is virtually painless, and takes only 1-2 days to recover. Some patients feel a temporary burning or itching sensation in the treated eye. Some patients find that their vision is immediately better, whilst others need to wait a few days, or weeks, to see the full effect of the procedure. However, patients should expect that their vision will worsen in the first 24-hours after the procedure, and then improve significantly. The eyes may be sensitive to light initially, but once it has healed, the patient's vision may take up to 1 month to fully stabilize.
How do I find the right eye surgeon?
The best way is to speak to a few surgeons and find out which surgeon you are most comfortable with. At Holiday Health, we can connect you to reputable and reliable eye surgeons. We strongly suggest you take into consideration that the surgeon you choose:
is reputable and trustworthy;
has a proven track record;
is registered with or accredited by their local government or the governing medical body or association;
has never been disqualified from practising anywhere in the world;
has never been found guilty of endangering a patient's life; and
has never been found guilty of malpractice.
You should also include any preferences you might have. For example, you might be more comfortable with a female eye surgeon, or someone who has more experience.
Important 
Before your procedure, you will have the opportunity to discuss your goals and the results you would like to achieve with your specialist. Communication is vital in reaching your goals. Ensure you communicate your vision clearly to your specialist and re-confirm the intended procedure to ensure there is no miscommunication. Your specialist will work with you to reach an understanding about what you can expect from this procedure, and what long-term benefits and side-effects you may experience. Every patient is different, and your specialist will choose the surgical technique and treatment plan that is right for you.
Your specialist will give you specific instructions on how to prepare for surgery, including guidelines on eating and drinking, smoking, and which vitamins and medications should be taken or avoided.
Please note. The information found on this website is purely for educational purposes only and should not be relied upon for its exactness or for its accuracy for your specific situation and/or for your specific procedure. The information provided is not a substitute for advice from your physician / surgeon as it may not contain all the known facts, risks and side effects of this procedure. Please consult with your physician / surgeon about your personal circumstances and about your personal procedure / treatment plan. We take no responsibility for any misinformation, inaccuracies, or for any loss or damage suffered by you in relation to the services we provide to you, or the information provided on our website.
FAQs
The price of Z Lasik varies. With the ophthalmologists and LASIK surgeons we work with, the price starts from AUD$1,096.
Most patients achieve a 20/20 vision after the procedure, but some people may only achieve a 20/40 vision or less. This is dependent on each patient's personal circumstances.
Eye infection
Dry eyes
Fluctuating vision
Eyesight loss
Correction error
Epithelial ingrowth – the outer surface grows into the cornea
There may be other potential risks involved when undergoing a Z LASIK procedure. Please discuss them further with your ophthalmologist or LASIK surgeon.
Contact Us