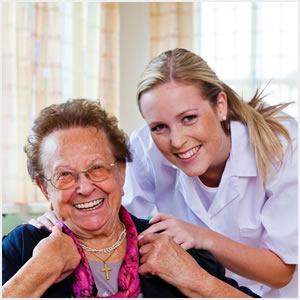 Cost of a facet joint injection
| | | |
| --- | --- | --- |
| USA | | AUD2212.00 |
| Czech Republic | | AUD936.00 |
| Poland | | AUD702.00 |
| Turkey | | AUD242.00 |
* Prices start from and are subject to change
Facet Joint Injection
Neurosurgery
What is a facet joint injection?
A facet joint injection is a type of pain relieving injection which usually stops pain stemming from an arthritic or inflammed facet joint. It can also help diagnose the cause and location of the pain.
Facet joints are joints in your spine that make your back flexible and enable mobility. Nerves exit your spinal cord through these joints on their way to other parts of your body. Like any other joint, they may become arthritic and may cause pain. The pain relief from a facet joint injection is intended to help a patient tolerate a physiotherapy routine to rehabilitate their injury or back pain.
The procedure is not recommended for patients who are on blood thinning medication, or have an active infection.
What happens during the facet joint injection procedure?
You will have an initial consultation with your specialist to discuss the suitability of the procedure, to communicate your desired goal, discuss options, and discuss the details of the procedure. Once all of the details are agreed upon and confirmed, a date for the treatment is set.
Prior to the treatment, the skin over the area affected would be thoroughly cleansed. The specialist would then treat a small area of skin with a local anaesthetic. The specialist would then usually use a fluoroscopy to direct a very small needle into the facet joint. A small amount of contrast dye is then injected to confirm that the needle is in the joint. If the facet joint injection is being used to diagnose the cause and location of your back pain, your specialist would usually place numbing medicine into the facet joint and the amount of immediate pain relief experienced by you will help determine if the facet joint is a source of pain. Should complete pain relief be achieved whilst your facet joint is numb, it means that the joint is most likely the source of your back pain. If the facet joint injection is being used to relieve your back pain, then, along with the numbing medication placed into the facet joint, cortisone is also injected into the facet joint to reduce inflammation. This can sometimes provide a longer-term pain relief.
The procedure takes approximately between 15-30 minutes. Patients are typically discharged from the hospital the same day and do not need to stay in the hospital overnight. You may be asked to perform some movements or activities that would usually provoke the back pain. On occasion, you may feel numb or have a slightly weak or odd feeling in your neck and back for several hours post-treatment. It is recommended you not do any strenuous activities or drive for at least 24-hours post-treatment. You should also limit consuming pain medication within the first 4-6 hours post-treatment so that the diagnostic information obtained is accurate. When your back pain improves, it is advisable to start regular exercise and activities in moderation. This helps in avoiding the recurrence of your back pain.
Important 
Before your treatment, you will have the opportunity to discuss your goals and the results you would like to achieve with your specialist. Communication is vital in reaching your goals. Ensure you communicate your vision clearly to your specialist and re-confirm the intended treatment to ensure there is no miscommunication. Your specialist will work with you to reach an understanding about what you can expect from this treatment, and what long-term benefits and side-effects you may experience. Every patient is different, and your specialist will choose the treatment plan that is right for you.
Your specialist will give you specific instructions on how to prepare for the treatment, including guidelines on eating and drinking, smoking, and which vitamins and medications should be taken or avoided.
Please note. The information found on this website is purely for educational purposes only and should not be relied upon for its exactness or for its accuracy for your specific situation and/or for your specific procedure. The information provided is not a substitute for advice from your physician / surgeon as it may not contain all the known facts, risks and side effects of this procedure. Please consult with your physician / surgeon about your personal circumstances and about your personal procedure / treatment plan. We take no responsibility for any misinformation, inaccuracies, or for any loss or damage suffered by you in relation to the services we provide to you, or the information provided on our website.
FAQs
The price of a facet joint injection varies. With the health care providers we work with, the price starts from AUD$242. 
Infection
Bleeding
Numbness
Discomfort
Paralysis
Increased back pain
Fluid retention
Elevated blood pressure
Transient flushing (hot flushes)
Nerve or spinal cord damage
Transient decrease in immunity
Adverse reactions to the anaesthesia, to the X-ray contrast or to the steroids
There may be other potential risks involved when undergoing a joint facet injection treatment. Please discuss them further with your specialist.
Contact Us