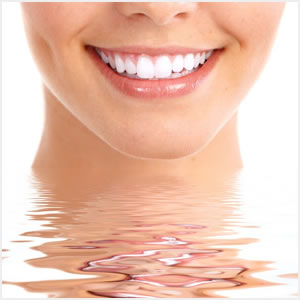 Cost of a dental implant
| | | |
| --- | --- | --- |
| USA | | AUD5321.00 |
| UK | | AUD4063.00 |
| Australia | | AUD2118.00 |
| Mexico | | AUD1504.00 |
| Malaysia | | AUD692.00 |
| Turkey | | AUD427.00 |
* Prices start from and are subject to change
Dental Implant
Dental
What is a dental implant?
A dental implant is a small post or frame, typically made of titanium, that is surgically positioned into the jawbone beneath your gums. The implant is then allowed to fuse to the bone. This allows the implant to heal without coming under pressure from chewing, and reduces the risk of implant failure. This implant acts like the tooth's roots, and once in place, you are able to mount a crown, which acts as a replacement tooth, onto them. As implants fuse to your jawbone, dentures and bridges mounted onto implants won't slip or move in your mouth, making them feel more natural than conventional bridges or dentures.
The time needed between implant placement and the attachment of the crown may vary case by case. Some dentists advise that 6-weeks in enough, others would give it 6-months, and some offer new teeth in a day using systems such as Straumann's Instant Load dental implants.
The two types of implants considered by the American Dental Association to be safe are:
Endosteal implants – surgically implanted directly into your jawbone. These are typically shaped like small screws, cylinders or plates, and they are the most commonly used type of implant. Once the surrounding gum tissue has healed, a second procedure is required to connect a post to the original implant, so that a crown can be attached to the post individually, or grouped on a denture or bridge; and
Subperiosteal implants – consists of a metal frame that is fitted onto the jawbone just below the gum tissue. As the gums heal, the frame becomes fixed to the jawbone. Posts are then attached to the frames in which crowns can then be mounted onto them. This type of implant may be used in patients who have a shallow jawbone and cannot or do not want to undergo a procedure to rebuild it.
Cases of implant failure are extremely rare, and are usually caused by an allergy to the metal in the implant or an infection. In these cases, non-metal implants may be used. It is best to consult with your dentist to determine which type of dental implant most closely meets your needs and requirements.
This procedure is not recommended for patients who have poor ridges, unhealthy gums, or inadequate bone to support the implant; patients who are pregnant, heavy smokers, have recently experienced a heart attack or have a heart condition, or a recently underwent radiation therapy on the head or neck; or patients who have diabetes, a suppressed immune system, or Bruxism. If you are a smoker and wish to undergo a dental implant procedure, it is recommended to quit smoking for at least 8-weeks before the implants are placed, as smoking will increase the chances of implant failure.
The procedure
You will have an initial consultation with your dentist to discuss the suitability of the procedure, to communicate your desired goal, discuss options, and discuss the details of the procedure. If you do not already have dental X-rays, you will be asked to complete a dental X-ray. The X-rays will help the dentist assess whether a bone graft is required and how long the overall procedure will take. Minor bone grafting can be done at the same time as the placement of the implant, but a more complex bone graft may need an additional appointment.
Prior to your procedure, your dentist will apply local anaesthetic to the surgical area. Gum tissue will then be removed before your dental implant is able to be placed. Some dentists make an incision across the top and the gum is peeled back to reveal the bone. Whilst others prefer to cut out a small piece of gum tissue, the size of the implant. The dentist will then use a series of drills to make a hold in your jawbone. This should not cause you any pain as the area should feel numb. Once the hole is the right size, the implant is twisted tightly into position. The dentist will then attach a temporary healing abutment and place a cap on the dental implant, which will prevent the gum growing over the implant. The gum is closed around the healing abutment and if required, the gum will be stitched up. Once the implant has fused to the bone, the final abutment and crown can then be attached.
The procedure usually takes around 45 minutes. The procedure may take longer if the procedure is more complex such as having more implants placed in the same session.
You should avoid smoking and solid foods whilst the gums are healing. You may experience some swelling, bruising, pain or light bleeding post-procedure. You are usually able to return to work immediately post-procedure.
How do I find the right dentist?
The best way is to speak to a few dentists, look up their reviews and find out which dentist you are most comfortable with. At Holiday Health, we can connect you to reputable and reliable dentists. We strongly suggest you take into consideration that the dentist you choose:
is reputable and trustworthy;
has a proven track record;
is registered with or accredited by their local government or the governing medical body or association;
has never been disqualified from practising anywhere in the world;
has never been found guilty of endangering a patient's life; and
has never been found guilty of malpractice.
You should also include any preferences you might have. For example, you might be more comfortable with a female dentist, or someone who has more experience.
Important 
Before your procedure, you will have the opportunity to discuss your goals and the results you would like to achieve with your dentist. Communication is vital in reaching your goals. Ensure you communicate your vision clearly to your dentist and re-confirm the intended procedure to ensure there is no miscommunication. Your dentist will work with you to reach an understanding about what you can expect from this procedure, and what long-term benefits and side-effects you may experience. Every patient is different, and your dentist will choose the surgical technique and treatment plan that is right for you.
Your dentist will give you specific instructions on how to prepare for surgery, including guidelines on eating and drinking, smoking, and which vitamins and medications should be taken or avoided.
Please note. The information found on this website is purely for educational purposes only and should not be relied upon for its exactness or for its accuracy for your specific situation and/or for your specific procedure. The information provided is not a substitute for advice from your dentist as it may not contain all the known facts, risks and side effects of this procedure. Please consult with your dentist about your personal circumstances and about your personal procedure / treatment plan. We take no responsibility for any misinformation, inaccuracies, or for any loss or damage suffered by you in relation to the services we provide to you, or the information provided on our website.
Contact Us