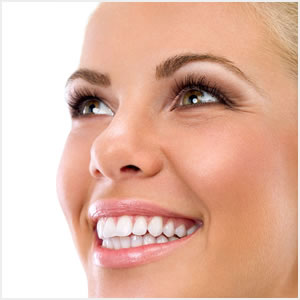 Cost of a dental bridge
| | | |
| --- | --- | --- |
| Australia | | AUD3000.00 |
| USA | | AUD1438.00 |
| UK | | AUD1307.00 |
| Turkey | | AUD995.00 |
| Malaysia | | AUD680.00 |
| Mexico | | AUD549.00 |
* Prices start from and are subject to change
Dental Bridge
Dental
What is a dental bridge?
Dental bridges bridge the gap created by one or more missing teeth. Dental bridges are the use of crowns for restoration, in units of two or more together. The most common being a three-unit bridge where the tooth on each side of the space you are replacing are used to support the false tooth you as adding. These multiple units can be very helpful with spaces bordered by teeth that have larger restorations already in them.
Dental bridges can restore your smile, the ability to chew properly and speak, maintain the shape of your face distribute the forces in your bite properly by replacing the missing teeth, and prevent the remaining teeth from drifting out of position.
The two popular types of dental bridges are the ceramic dental bridge, and the porcelain dental bridge. A ceramic dental bridge is preferred for its longer lasting, aesthetic qualities. A popular type of all-ceramic dental bridge is a zirconia dental bridge, which patients generally prefer for their front teeth as it has an appealing translucent colour which is combined with extra strength and durability. Ceramic is a top-grade material which has been harvested for its toughness, durability, and opaque qualities which makes it a highly prized dental bridge. A porcelain dental bridge can easily match the colour of the adjacent teeth. Porcelain dental bridges whilst popular, may cause damage to the surrounding teeth and soft tissues as a result of the friction that occurs when talking or chewing. It is best to consult with your dentist to determine which type of dental bridge most closely meets your needs and requirements.
This procedure is not recommended for patients who have just had a tooth extraction on the site of where the bridge needs to be fitted as the gums require some time to heal before having the bridge affixed.
The procedure
You will have an initial consultation with your dentist to discuss the suitability of the procedure, to communicate your desired goal, discuss options, and discuss the procedure.
There are usually two appointments involved to complete the fitting of your dental bridge(s). At your first appointment, your dentist will reduce your teeth on either side of the gap so that the bridge can be placed over the top like a cap. A mould of your mouth will be taken so that the bridge can be specially made in a laboratory. Your first appointment will usually last for about 1-hour. At your second appointment, which is usually scheduled for a few days later, you will be given a local anaesthetic and your dental bridge(s) will be fitted and cemented into place. Your second appointment will usually last for about 2-3 hours.
You should avoid eating on the dental bridge immediately post-procedure, and certain foods which are hard or chewy should be avoided long-term as it could cause the dental crown to come loose. Most patients do not suffer a lot of discomfort following a dental bridge fitting, however, you may experience some sensitivity for a period of time post-procedure. You may also experience a dull ache after the dental bridge has been fitted, this would usually subside after a few weeks. You are usually able to return to work immediately post-procedure.
Important 
Before your procedure, you will have the opportunity to discuss your goals and the results you would like to achieve with your dentist. Communication is vital in reaching your goals. Ensure you communicate your vision clearly to your dentist and re-confirm the intended procedure to ensure there is no miscommunication. Your dentist will work with you to reach an understanding about what you can expect from this procedure, and what long-term benefits and side-effects you may experience. Every patient is different, and your dentist will choose the surgical technique and treatment plan that is right for you.
Your dentist will give you specific instructions on how to prepare for surgery, including guidelines on eating and drinking, smoking, and which vitamins and medications should be taken or avoided.
Please note. The information found on this website is purely for educational purposes only and should not be relied upon for its exactness or for its accuracy for your specific situation and/or for your specific procedure. The information provided is not a substitute for advice from your dentist as it may not contain all the known facts, risks and side effects of this procedure. Please consult with your dentist about your personal circumstances and about your personal procedure / treatment plan. We take no responsibility for any misinformation, inaccuracies, or for any loss or damage suffered by you in relation to the services we provide to you, or the information provided on our website.
FAQs
The price of a dental bridge varies. With the dental providers we work with, the price starts from AUD$680. 
Dental bridges last on average for around 5-15 years. If good oral hygiene is observed, it is not unusual for the life span of a dental bridge to be over 10 years.
Infection
Bleeding
Chip
Fracture
Colour or shape is not right
Periodontal disease
Dark line at the gum
Allergy to one or more materials used in the dental bridge
Surgical complications that may lead to death
There may be other potential risks involved when undergoing a dental bridge procedure. Please discuss them further with your dentist.
Contact Us