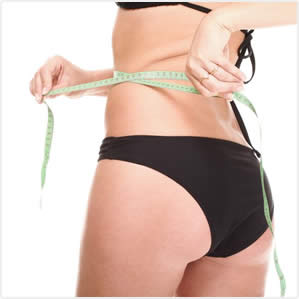 Cost of a gastric band surgery
| | | |
| --- | --- | --- |
| USA | | AUD30078.00 |
| UK | | AUD19293.00 |
| Australia | | AUD17000.00 |
| Thailand | | AUD14382.00 |
| Mexico | | AUD8100.00 |
| Turkey | | AUD5891.00 |
* Prices start from and are subject to change
Gastric Banding
Bariatric
What is gastric banding?
Gastric banding is a procedure which aids weight loss and is one of the least invasive surgical weight loss procedures available. There are a number of bands available, with the Swedish and the Bioenterics Lap Band being the most common.
Unlike other surgical weight loss procedures, these bands can be adjusted to your requirements at any time post-procedure. This means that your weight loss can be regulated according to your needs and your optimal well-being. This is done by injecting or removing saline via an injection port fixed to the muscle layer whilst you are awake. This injecting or removing of the saline solution should not be painful. It is also possible to revert back to the normal anatomy at any time by removing the band as your stomach is not adjusted surgically.
The band should induce an early feeling of satiety and reduce the volume you eat. You will need to be prepared to change your eating behaviours – selecting appropriate foods and it is recommended to avoid alcohol. You should consult with a dietitian to plan out a suitable eating plan for optimal results immediately post-procedure.
This procedure is not recommended for patients who are pregnant; have problems with general anaesthetic; have severe eating disorders, inflammatory diseases of the gastrointestinal tract, esophageal or gastric varices, Cirrhosis, portal hypertension, congenital anomalies of the digestive tract, autoimmune diseases, or a previous perforation close to the banding site; or patients who use immunosuppressants.
What happens during a gastric banding surgery?
You will have an initial consultation with your surgeon to discuss the suitability of the procedure, to communicate your desired goal, discuss options, and discuss the details of the procedure. Your surgeon will usually request for you to undergo some tests to determine your suitability for the procedure. Your surgeon may also require you to follow a diet and activity plan, abstain from smoking and being around second hand smoke (if applicable), and discontinuing certain medications (if applicable). Once all of the details are agreed upon and confirmed, a date for the procedure is set.
Prior to the procedure, a general anaesthetic is usually administered. Your surgeon will then make several small incisions in your abdomen to access your stomach. The gastric band is then inserted and locked around your stomach, creating a small pouch. This band is generally fitted around the uppermost part of your stomach, about 2cm past the point where the oesophagus joins the stomach. A small tube connects the gastric band to a device just beneath the surface of your skin in which saline solution can be injected into to expand it, reducing the size of your stomach over time.
The procedure usually takes approximately 30-60 minutes. Most patients will usually spend 1-2 days in the hospital. Post-procedure, you will only be able to consume small amounts of liquid for the first 24-hours. You will usually be able to slowly introduce solid foods after the second day. It is common to experience some pain, and discomfort. Your surgeon may recommend taking blood thinning medication and wearing compression stockings to reduce the risk of a blood clot. It is also recommended to walk around as soon as it is comfortable enough to do so. You should be able to return to work within 1-2 weeks post-procedure so long as it does not involve any strenuous activity or heavy lifting. You should be fully recovered within 4-weeks post-procedure, and showing signs of weight loss.
How do I find the right surgeon?
The best way is to speak to a few surgeons and find out which surgeon you are most comfortable with. At Holiday Health, we can connect you to reputable and reliable surgeons. We strongly suggest you take into consideration that the surgeon you choose:
is reputable and trustworthy;
has a proven track record;
is registered with or accredited by their local government or the governing medical body or association;
has never been disqualified from practising anywhere in the world;
has never been found guilty of endangering a patient's life; and
has never been found guilty of malpractice.
You should also include any preferences you might have. For example, you might be more comfortable with a female surgeon, or someone who has more experience.
Important 
Before your procedure, you will have the opportunity to discuss your goals and the results you would like to achieve with your surgeon. Communication is vital in reaching your goals. Ensure you communicate your vision clearly to your surgeon and re-confirm the intended procedure to ensure there is no miscommunication. Your surgeon will work with you to reach an understanding about what you can expect from this procedure, and what long-term benefits and side-effects you may experience. Every patient is different, and your specialist will choose the surgical technique and treatment plan that is right for you.
Your surgeon will give you specific instructions on how to prepare for surgery, including guidelines on eating and drinking, smoking, and which vitamins and medications should be taken or avoided.
Please note. The information found on this website is purely for educational purposes only and should not be relied upon for its exactness or for its accuracy for your specific situation and/or for your specific procedure. The information provided is not a substitute for advice from your physician / surgeon as it may not contain all the known facts, risks and side effects of this procedure. Please consult with your physician / surgeon about your personal circumstances and about your personal procedure / treatment plan. We take no responsibility for any misinformation, inaccuracies, or for any loss or damage suffered by you in relation to the services we provide to you, or the information provided on our website.
Contact Us