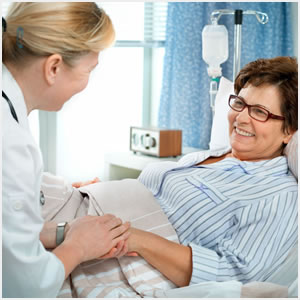 Cost of a laminectomy
| | | |
| --- | --- | --- |
| USA | | AUD106361.00 |
| UK | | AUD93694.00 |
| Spain | | AUD11711.00 |
| Thailand | | AUD10665.00 |
| Turkey | | AUD8736.00 |
* Prices start from and are subject to change
Laminectomy
Neurosurgery
What is a laminectomy?
A laminectomy is a procedure usually performed to relieve pressure on the spinal cord or spinal nerves, to remove herniated intervertebral discs, or to remove tumours. One of the most common reasons for a laminectomy in the lumbar region is a prolapsed or herniated intervertebral disc. If the herniated disc is in the lumbar region, it can cause sciatic nerve pressure with pain radiating down the leg, weaken the muscles in the leg, and some loss of sensation in the leg and foot. It may also be difficult to raise your leg when it is held in a straight position due to the pain. Another common reason for a laminectomy is the degeneration, or the arthritis of the spine. This can lead to the narrowing of the pathways that your nerves travel through, and can also cause sciatic nerve pressure. It may be difficult to walk due to the aching or the burning in the legs after short distances.
What happens during a laminectomy surgery? 
You will have an initial consultation with your surgeon to discuss the suitability of the procedure, to communicate your desired goal, discuss options, and discuss the details of the procedure. Once all of the details are agreed upon and confirmed, a date for the procedure is set.
Prior to the procedure, a general anaesthetic is usually administered. Once the anaesthetic sets, your surgeon will make an incision, about 2-5 inches long, in the middle of the back of your spine. The left and right back muscles are then dissected off the lamina on both sides and at multiple levels. The lamina, which is between the bony projection of the vertebrae, which are the points you can feel with your fingers, and the transverse process, is then either removed, or drilled into with small holes, allowing the visualization of the nerve roots. The facet joints, which are directly over the nerve roots, may then be trimmed to give the nerve roots more room. Your surgeon will then suture the incision up.
The procedure usually takes between 1-2 hours. Patients typically stay between 1-3 days in the hospital post-procedure for observation. Your movements will depend largely on your pre-operative condition and your age. Muscle spasms are not uncommon post-procedure. Pain relief and antispasmodic medication are usually given for it. Prior to being discharged, you are often given specific instructions on how to get out of bed properly to avoid stress and strain on your wound site. You may also be taught on how to prevent twisting, flexing, or hyper-extending your back whilst moving around. You are also encouraged to walk, stand, and sit for short periods of time. It is recommended to avoid activities that would strain your spine such as sitting or standing for too long, flexing your spine, bending at the waist, climbing too many stairs, or going for long trips in the car. You should be able to return to work on light duties 4-weeks post-procedure and it is highly recommended to follow a regular exercise program provided by your surgeon or Physiotherapist post-procedure. This would help to increase your spinal muscle strength and flexibility, and to protect it against future injury.
How do I find the right surgeon?
The best way is to speak to a few surgeons and find out which surgeon you are most comfortable with. At Holiday Health, we can connect you to reputable and reliable surgeons. We strongly suggest you take into consideration that the surgeon you choose:
is reputable and trustworthy;
has a proven track record;
is registered with or accredited by their local government or the governing medical body or association;
has never been disqualified from practising anywhere in the world;
has never been found guilty of endangering a patient's life; and
has never been found guilty of malpractice.
You should also include any preferences you might have. For example, you might be more comfortable with a female surgeon, or someone who has more experience.
Important 
Before your procedure, you will have the opportunity to discuss your goals and the results you would like to achieve with your surgeon. Communication is vital in reaching your goals. Ensure you communicate your vision clearly to your surgeon and re-confirm the intended procedure to ensure there is no miscommunication. Your surgeon will work with you to reach an understanding about what you can expect from this procedure, and what long-term benefits and side-effects you may experience. Every patient is different, and your specialist will choose the surgical technique and treatment plan that is right for you.
Your surgeon will give you specific instructions on how to prepare for surgery, including guidelines on eating and drinking, smoking, and which vitamins and medications should be taken or avoided.
Please note. The information found on this website is purely for educational purposes only and should not be relied upon for its exactness or for its accuracy for your specific situation and/or for your specific procedure. The information provided is not a substitute for advice from your physician / surgeon as it may not contain all the known facts, risks and side effects of this procedure. Please consult with your physician / surgeon about your personal circumstances and about your personal procedure / treatment plan. We take no responsibility for any misinformation, inaccuracies, or for any loss or damage suffered by you in relation to the services we provide to you, or the information provided on our website.
Contact Us