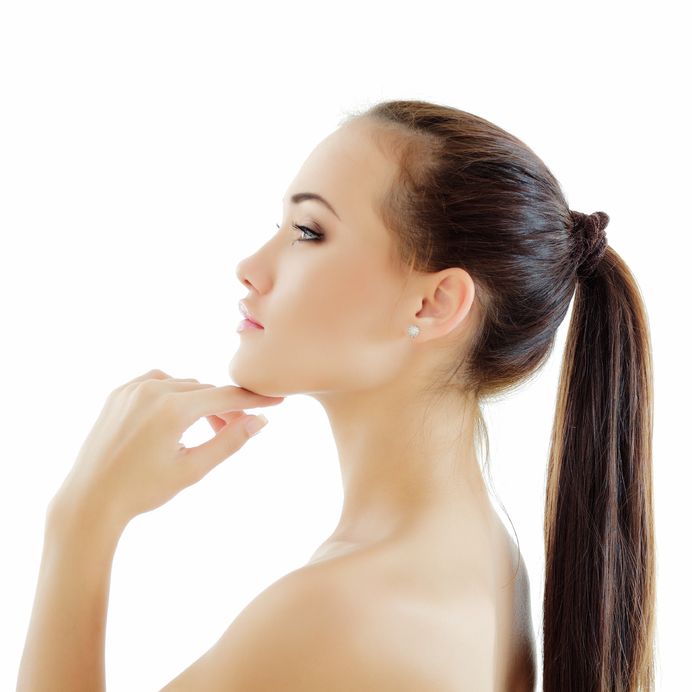 Cost of a genioplasty
| | | |
| --- | --- | --- |
| UK | | AUD7172.00 |
| USA | | AUD5135.00 |
| Australia | | AUD4500.00 |
| Mexico | | AUD3925.00 |
| Turkey | | AUD1020.00 |
| Thailand | | AUD900.00 |
* Prices start from and are subject to change
Genioplasty – Chin Repositioning
Aesthetic
What is a genioplasty?
Genioplasty, also known as chin re-positioning or the re-shaping of the chin, is done to correct receding chins, chin misalignment, or excess chins. Plastic surgeons frequently use chin implants to balance features of a younger patient in a genioplasty, or a genioplasty may be used in conjunction with another cosmetic procedure such as the liposuction of the neck, rhinoplasty (nose surgery), a neck lift, or laser skin resurfacing in more mature patients.
This procedure is not recommended for patients who smoke, have recently quit smoking, or is exposed to second-hand smoke. Primary and secondary smoking decreases blood flow to the body's tissues. This can result in prolonged wound healing, skin loss, infection, increased scarring, and a number of other complications.
What happens during the surgery?
You will have an initial consultation with your plastic surgeon to discuss the suitability of the procedure, to communicate your desired goal, discuss implant options (if applicable) and discuss the details of the procedure. Your plastic surgeon will usually check your medical history and run tests. You may also be asked to stop taking certain medications before the procedure and to refrain from smoking. Your plastic surgeon may take photographs of your chin in order to study it and possibly make digital enhancements to establish and show what the chin may look like post-procedure. Once all of the details are agreed upon and confirmed, a date for the procedure is set.
Prior to the procedure, a general anaesthetic is usually administered. Once the general anaesthetic sets in, your plastic surgeon will commence your genioplasty procedure. There are many different techniques, including bone shaving, the re-positioning of the bones, or inserting an implant.
The procedure takes approximately 1-4 hours. It is common to experience some swelling, bruising, bleeding, and pain. It recommended to use ice packs to stop the swelling, and take painkillers (if required). Most plastic surgeons would advise waiting at least 2-weeks before doing any exercise, and no heavy lifting or strenuous activities for at least 4-weeks.
How do I find the right surgeon?
The best way is to speak to a few plastic surgeons and find out which surgeon you are most comfortable with. At Holiday Health, we can connect you to reputable and reliable cosmetic surgeons. We strongly suggest you take into consideration that the surgeon you choose:
is reputable and trustworthy;
has a proven track record;
is registered with or accredited by their local government or the governing medical body or association;
has never been disqualified from practising anywhere in the world;
has never been found guilty of endangering a patient's life; and
has never been found guilty of malpractice.
You should also include any preferences you might have. For example, you might be more comfortable with a female surgeon, or someone who has more experience.
Important 
Before your procedure, you will have the opportunity to discuss your goals and the results you would like to achieve with your plastic surgeon. Communication is vital in reaching your goals. Ensure you communicate your vision clearly to your plastic surgeon and re-confirm the intended procedure to ensure there is no miscommunication. Your plastic surgeon will work with you to reach an understanding about what you can expect from this procedure, and what long-term benefits and side-effects you may experience. Every patient is different, and your specialist will choose the surgical technique and treatment plan that is right for you.
Your plastic surgeon will give you specific instructions on how to prepare for surgery, including guidelines on eating and drinking, smoking, and which vitamins and medications should be taken or avoided.
Please note. The information found on this website is purely for educational purposes only and should not be relied upon for its exactness or for its accuracy for your specific situation and/or for your specific procedure. The information provided is not a substitute for advice from your physician / surgeon as it may not contain all the known facts, risks and side effects of this procedure. Please consult with your physician / surgeon about your personal circumstances and about your personal procedure / treatment plan. We take no responsibility for any misinformation, inaccuracies, or for any loss or damage suffered by you in relation to the services we provide to you, or the information provided on our website.
FAQs
The price of genioplasty varies. With the plastic surgeons we work with, the price starts from AUD$1,020.
Infection
Swelling
Scarring
Bleeding
Nerve damage
Lip dysfunction
Mandible bony absorption – a small layer of bone fades away
There may be other potential risks involved when undergoing a genioplasty procedure. Please discuss them further with your plastic surgeon.
Contact Us