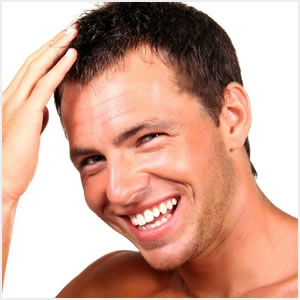 Cost of a hair transplant - FUE
| | | |
| --- | --- | --- |
| USA | | AUD21211.00 |
| Australia | | AUD19885.00 |
| Thailand | | AUD6893.00 |
| Malaysia | | AUD6628.00 |
| Mexico | | AUD5965.00 |
| Turkey | | AUD3977.00 |
* Prices start from and are subject to change
Hair Transplant – Follicular Unit Extraction (FUE)
Aesthetic
What is Follicular Unit Extraction?
Follicular Unit Extraction (FUE) is a hair restoration technique that involves the extraction of individual hair follicles from the scalp , In FUE,  a fine needlepoint instrument is used to make a small, circular incision in the skin around a follicular unit, The unit is then extracted (pulled) directly from the scalp "recipient sites", leaving a small open hole. The follicular units are then placed into the recipient sites where they will grow into healthy hair-producing follicles The donor wounds completely heal over the course of seven to ten days, leaving tiny white scars buried in the hair in the back and sides of the scalp. This method of donor harvesting, removing follicular units one-by-one directly from the scalp, is what differentiates the FUE procedure from a traditional Follicular Unit Transplant (FUT), where the donor's hair is removed from the scalp in one thin, long strip and then subsequently dissected into individual follicular units using a stereo-microscope.
The concept of moving from the donor area and relocating them into the balding or thinning areas of the scalp (recipient area) is has been around since 1939 where a Japanese dermatologist discovered the technology treat severely burned patient. The advancement in technology has allowed bold suffers around the world to achieve a natural looking hair.
Follicular Unit Extraction (FUE) technique Details 
The Follicular Unit Extraction (FUE) technique is a highly popular hair transplant technique which involves the extraction of follicular units (1-4 hair follicles) from the back or sides of your scalp, where hair is more resistant to balding, and transplanting them onto the balding areas of your scalp. These transplanted hairs will then fall out between 2-6 weeks post-procedure, however, the roots of those hairs will stay in place, and produce new hair between 3-6 months. It usually takes 12-months to see the full results of the hair transplant procedure.
There may also be some scarring left in the donor area post-procedure which are micro-scars looking like little dots. Unless the patient's hair is really short, these micro-scars are not generally visible. Patients that prefer a shorter hair length usually opt for the FUE procedure as it does not leave a linear scar which can be visible.
What happens during a hair transplant surgery?
You will have an initial consultation with your surgeon to discuss the suitability of the procedure, to establish an appropriate donor site, and discuss the details of the procedure. Once all of the details are agreed upon and confirmed, a date for the procedure is set.
During the procedure, your scalp is first cleaned. The donor site where the hair is being harvested from will be injected with an anesthetic to numb the area before the extraction commences. The extracted grafts of hair follicles are then transplanted onto the recipient site. Once the transplant is complete, the area may be dressed with a surgical dressing which needs to be kept in place for 1-2 days.
The procedure usually takes 4-12 hours depending on the number of grafts of hair follicles transplanted. The higher the number of grafts of hair follicles, the longer the procedure would take. In some rare cases, an extra appointment may be necessary due to a large number of grafts of hair follicles to be transplanted.
It is common to experience itchiness, swelling, pain or numbness post-procedure. Most patients are able to be discharged post-procedure. Patients are advised to rest with their heads slightly raised. Patients are generally recommended to compliment their hair transplant procedure with  Platelet-Rich Plasma (PRP) treatment. View a real before and after hair restoration example.
What to expect  Post-transplant
You can expect some swelling in the transplantation area or possibly around the forehead and eyes is dependent on transplanted hair roots, this normally lasts between 6 to 8 days.
Another important note that can shock you if you are not prepared is that your new beautiful hair will actually fall out  Approximately  2 – 6 weeks after the operation. This hair loss is completely normal. This is due to the actually hair being  weakened by the transplantation that are falling out. By contrast, the hair roots remain in place, gathering strength and producing new hairs after 3 – 6 months, evidence of the success of the hair transplant, with all the complete process taking approximately 12 months to see the full results.
How do I find the right surgeon?
The best way is to speak to a few hair transplant surgeons and find out which surgeon you are most comfortable with. At Holiday Health, we can connect you to reputable and reliable hair transplant surgeons. We strongly suggest you take into consideration that the surgeon you choose:
is reputable and trustworthy;
has a proven track record;
is registered with or accredited by their local government or the governing medical body or association – especially important in countries like Turkey and Thailand;
has never been disqualified from practicing anywhere in the world;
has never been found guilty of endangering a patient's life; and
has never been found guilty of malpractice.
You should also include any preferences you might have. For example, you might be more comfortable with someone who has more experience or specializes in one technique over the other. Find our how much a hair transplant  could cost you with our hair restoration price code or view our hair restoration in Turkey guide 
Important 
Before your procedure, you will have the opportunity to discuss your goals and the results you would like to achieve with your surgeon. Communication is vital in reaching your goals. Ensure you communicate your vision clearly to your surgeon and re-confirm the intended procedure to ensure there is no miscommunication. Your surgeon will work with you to reach an understanding about what you can expect from this procedure, and what long-term benefits and side-effects you may experience. Every patient is different, and your specialist will choose the surgical technique and treatment plan that is right for you.
Your surgeon will give you specific instructions on how to prepare for surgery, including guidelines on eating and drinking, smoking, and which vitamins and medications should be taken or avoided.
Please note. The information found on this website is purely for educational purposes only and should not be relied upon for its exactness or for its accuracy for your specific situation and/or for your specific procedure. The information provided is not a substitute for advice from your physician/surgeon as it may not contain all the known facts, risks and side effects of this procedure. Please consult with your physician/surgeon about your personal circumstances and about your personal procedure/treatment plan. We take no responsibility for any misinformation, inaccuracies, or for any loss or damage suffered by you in relation to the services we provide to you, or the information provided on our website.
FAQs
The price of a follicular unit extraction (FUE) hair transplant varies. With the medical providers we work with, the price starts from AUD$2,065.
There is a success rate of over 95% – with most patients not able to distinguish the transplanted hair from their normal hair within 3-6 months. It does usually takes up to 12-months to see the full results of the hair transplant procedure.
Infection
Swelling
Scarring
Tenderness of the scalp
Hair transplant failure – where the transplanted hair doesn't grow
There may be other potential risks involved when undergoing an FUE hair transplant procedure. Please discuss them further with your surgeon.
Contact Us