I was only 32 years old, I had just purchased my second home, and my beautiful wife had just given birth to our breathtaking baby girl. Although everything seemed perfect, I still felt something was missing. I was not happy with my appearance. Not happy that at 32 years old, my hairline was receding. I went from being asked for ID at the age of 26 to get into a nightclub, to looking like I was over 45 years old in a span of 6 years. And as shallow as that sounds, your appearance plays a huge factor in how confident you are.
I decided to do something about it. I decided that I was not going to let my hair loss affect how I felt. So, I started doing some research. I quickly realized there was a crazy amount of options such as lasers, surgery (FUT & FUE), shampoos, pills and everything in between. The only thing missing is the ShamWow! guy.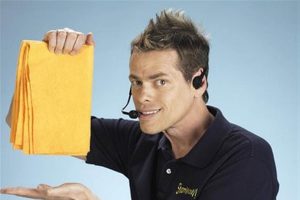 After carrying out some in-depth research, I decided to go for the non-surgical options first. I tried the near infrared light therapy, I tried the shampoo packages, and I even tried the pills! After several months, not only was I not getting my hair back, but I was losing more hair. My self-confidence plummeted. I thought that there was no hope for me.
It was then that I decided to look into hair transplants. I was initially worried about undergoing a hair transplant procedure. I mean am I brave enough to undergo a hair transplant surgery? However, the more I read and familiarized myself on what happens before, during, and after a hair transplant procedure, I realized that this was my only option. Otherwise, I'll have to live with being bald at such a young age!
I went around getting a few quotes on how much it would cost for me to get my hair back. Seeing the dollar signs on each quote made me feel depressed. There was no way I could afford to spend over $17,000 just to get my hair back. I had a family to care for and $17,000 could feed us for many, many mouths for many, many, many months. I thought perhaps it just wasn't meant to be.
Sometime later, I went to see an old friend that I had not seen in over a year. He also struggled with his receding hairline! I was shocked and so very envious when I saw he had a full head of hair! He was 45 and he looked younger than I did! I found out he had undergone a hair transplant surgery a few months ago in Turkey, and we had a talk about his experience and how much his life has improved since then! I was shocked to find out that he had his hair transplant done for half the price it would have cost him in Australia (airfares, accommodation and holiday included)!
Right after our meeting, I went investigating hair transplant costs and options overseas. After scouring hospital after hospital, clinic after clinic, surgeon after surgeon, I finally came up with a short-list of 14 facilities. I then narrowed the list down further to 4. And from there I narrowed it down further by comparing their experience, track record, and reputation. My wife was aghast when we first discussed the idea of me going to Turkey for a hair transplant. She was pregnant with our second child then and there were so many variables that unnerved her. But after doing our research thoroughly, and weighing up the pros and cons, we realized that aside from the obvious cost savings, the surgeons were just as experienced and qualified (and in some cases even more experienced and qualified), and the medical facilities we investigated were unbelievably modern!
So, I went for it. On the 4th of August 2014, I jumped on a Malaysian Airlines flight bound for Turkey. I arrived in Turkey a day later and was picked up at the airport by one of the hospital's chauffeurs. He then took me to my hotel to relax before my appointment. Hours later I met with the surgeon and we formulated a plan together for my surgery. Early the next morning, I was booked in for my hair transplant surgery. I must admit, even up to this point I was still a little nervous (I mean who wouldn't be?) but my surgeon was so accommodating and reassured me that he has done this procedure many times before successfully. 8 hours later, my surgery was over and I had all this hair where just hours before there was none!
Looking back at my experience, if I hadn't taken that chance and kept being afraid of taking the leap, I wouldn't have this beautiful mane of hair now. I also wouldn't have regained my confidence and as a result would not have been able to achieve what I have now!
My advice? Don't suffer in silence. Don't pay double the price just to get the procedure done in Australia or the US or in the UK when the surgeons and medical facilities are just as good, and in some cases better, than it is elsewhere. We live in such a global and interconnected society now that we could literally do anything on the other side of the globe fairly easily. We could buy things from Singapore and it can be shipped to New Zealand within a week, we could connect and talk with people from small villages in Africa at the click of a button, we can watch an NBA finals game live in the US on our laptops or television sets half-way across the world. We should not let boundaries such as time zones and border lines affect our ability to do what we should be able to – such as accessing quality health care services at an affordable price.
If you do decide to undergo a treatment or procedure abroad, or even interstate, make sure you understand the procedure you will be undergoing, the risks involved, what to expect, what realistic results  you can achieve, whether you need any downtime before you travel home, whether you require a partner to accompany you. Always clearly communicate what you want, what your vision and goals are, and triple check to ensure there is no confusion prior to your departure. If you are not comfortable or are uncertain, inform your specialist to work out options or a plan that you would be comfortable with.
Good luck and remember, don't suffer in silence.