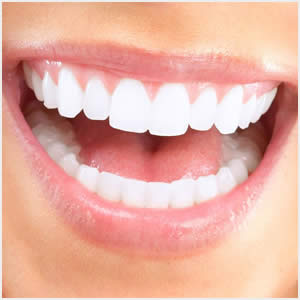 Cost of veneers
| | | |
| --- | --- | --- |
| Australia | | AUD500.00 |
| UK | | AUD481.00 |
| Thailand | | AUD342.00 |
| Malaysia | | AUD276.00 |
| Mexico | | AUD275.00 |
| Turkey | | AUD232.00 |
* Prices start from and are subject to change
Veneers
Dental
What are veneers?
Veneers are ultra-thin shells of porcelain or composite that are bonded to the front of your teeth. If most of the tooth remains, veneers can improve the look of the tooth without cutting it down enough to place a crown. Veneers provide a much more conservative approach to changing a tooth's colour, size, or shape. Veneers can also mask undesirable defects such as teeth stained by tetracycline, and damage due to an injury or as a result of a root canal procedure. Veneers can also correct cosmetic problems such as slightly crooked or stained teeth, chipped teeth, gaps between the teeth, and teeth that are different in lengths.
The procedure is not recommended for patients with Bruxism as it may damage the veneers.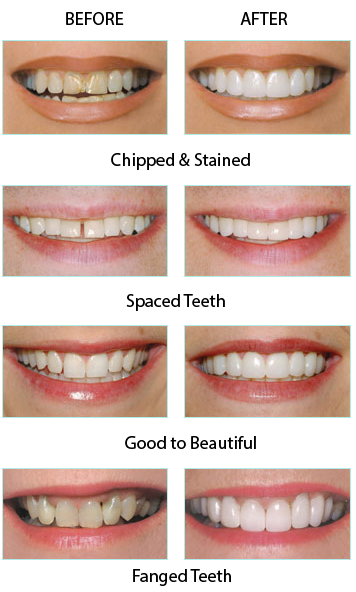 The procedure
You will have an initial consultation with your dentist to discuss the suitability of the procedure, discuss options, and discuss the details of the procedure. It is imperative that you are sure about getting veneers before choosing to go through with the procedure as the procedure is permanent and not reversible.
There are usually two appointments involved in getting veneers. At the first appointment, your teeth will be prepare for the veneers. Your dentist may administer local anaesthetic to the area when preparing your teeth for veneers. A part of your tooth is shaved off. The dentist will usually remove about 0.5mm of the tooth's surface so that when the veneer is attached, the tooth does not become thicker. Once the tooth has been reduced in size, the dentist will make a dental impression of your teeth. This is done so that custom veneers can be created in the laboratory for you. At the second appointment, the dentist will then attach the custom made veneers to your teeth.
The procedure usually takes between 1-2 hours. Post-procedure, your dentist will usually provide you with a gauze pad to bite down on which should help to stop excessive bleeding on the surgical site. You should change the gauze pad every hour or so. It is common for patients to experience swelling and pain for about 2-3 days post-procedure, although a slightly longer recovery period is normal. Some patients use ice packs to reduce the swelling. It is important to avoid excessive mouth rinsing in order to allow the surgery site to form a blood clot and stop the bleeding. It is also important for you to stop smoking and avoid blowing your nose for 1-week. You are usually able to return to work immediately post-procedure.
How do I find the right dentist?
The best way is to speak to a few dentists, look up their reviews and find out which dentist you are most comfortable with. At Holiday Health, we can connect you to reputable and reliable dentists. We strongly suggest you take into consideration that the dentist you choose:
is reputable and trustworthy;
has a proven track record;
is registered with or accredited by their local government or the governing medical body or association;
has never been disqualified from practising anywhere in the world;
has never been found guilty of endangering a patient's life; and
has never been found guilty of malpractice.
You should also include any preferences you might have. For example, you might be more comfortable with a female dentist, or someone who has more experience.
Important 
Before your procedure, you will have the opportunity to discuss your goals and the results you would like to achieve with your dentist. Communication is vital in reaching your goals. Ensure you communicate your vision clearly to your dentist and re-confirm the intended procedure to ensure there is no miscommunication. Your dentist will work with you to reach an understanding about what you can expect from this procedure, and what long-term benefits and side-effects you may experience. Every patient is different, and your dentist will choose the surgical technique and treatment plan that is right for you.
Your dentist will give you specific instructions on how to prepare for surgery, including guidelines on eating and drinking, smoking, and which vitamins and medications should be taken or avoided.
Please note. The information found on this website is purely for educational purposes only and should not be relied upon for its exactness or for its accuracy for your specific situation and/or for your specific procedure. The information provided is not a substitute for advice from your physician / surgeon as it may not contain all the known facts, risks and side effects of this procedure. Please consult with your physician / surgeon about your personal circumstances and about your personal procedure / treatment plan. We take no responsibility for any misinformation, inaccuracies, or for any loss or damage suffered by you in relation to the services we provide to you, or the information provided on our website.
FAQs
The price of veneers varies. With the dental providers we work with the price starts from AUD$232. 
Veneers typically last on average between 7-20 years, with proper dental hygiene.
Infection
Nerve damage
Problems with biting
Veneer may fall off
Cracks may appear in the veneer
There may be other potential risks involved when getting veneers. Please discuss them further with your dentist.
Contact Us