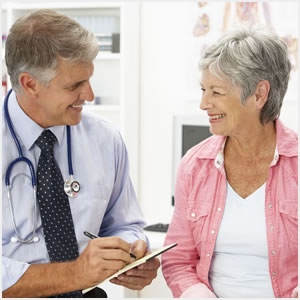 Cost of a foraminotomy
| | | |
| --- | --- | --- |
| USA | | AUD40085.00 |
| UK | | AUD21836.00 |
| Germany | | AUD14558.00 |
| Croatia | | AUD8733.00 |
| Turkey | | AUD6766.00 |
* Prices start from and are subject to change
Foraminotomy
Neurosurgery
What is a foraminotomy?
A foraminotomy is a spinal decompression procedure used to relieve pressure on nerves that are being compressed by the intervertebral foramina, the passages through the bones of the vertebrae of the spine that pass nerve bundles to the body from the spinal cord. The procedure will often provide full or some relief of symptoms for disorders that is causing your nerve root compression. This includes foraminal spinal stenosis, degenerative disc disease, a bulging or herniated intervertebral disc, bone spurs, and spondylosis.
A bundle of nerves leave your spinal cord through openings in your spinal column. These openings are called the neural foramena. When the openings for the nerve root becomes narrow, it can put pressure on your nerve causing foraminal spinal stenosis. Symptoms may include deep and steady pain that may be felt in your thigh, calf, lower back, shoulder, arms, or hands when doing certain activities, or moving your body in a certain way. Other symptoms include numbness, tingling, and muscle weakness.
What happens during a foraminotomy surgery?
You will have an initial consultation with your surgeon to discuss the suitability of the procedure, to communicate your desired goal, discuss options, and discuss the details of the procedure. Once all of the details are agreed upon and confirmed, a date for the procedure is set.
Prior to the procedure, a general anaesthetic is usually administered. Once the anaesthetic sets, your surgeon will make an incision in the middle of the back of your spine. The length of the incision depends on how much of your spinal column will be operated on. Your skin, muscles, and ligaments are moved to the side and your surgeon may use a surgical microscope to see the inside of your back. Some bone may be cut or shaved away to open the nerve root opening, known as the foramen, and any disk fragments or tissue that is obstructing the passageway compressing the spinal nerve root is removed. Your surgeon may also remove other bones at the back of your vertebrae to make more room. Your surgeon may then do a spinal fusion to make sure your spinal column is stable after surgery. Your muscles and other tissues are put back in place and the incision will be sutured up.
The procedure usually takes between 1-2 hours. Patients typically stay overnight in the hospital post-procedure for observation. You will most likely wear a soft neck collar post-procedure if the procedure was done on your neck. Most patients are able to get out of bed and sit up within 2-hours post-procedure. You will need to be very careful when moving. You should be able to drive within 1-2 weeks and resume light work after 4-weeks post-procedure.
How do I find the right surgeon?
The best way is to speak to a few surgeons and find out which surgeon you are most comfortable with. At Holiday Health, we can connect you to reputable and reliable surgeons. We strongly suggest you take into consideration that the surgeon you choose:
is reputable and trustworthy;
has a proven track record;
is registered with or accredited by their local government or the governing medical body or association;
has never been disqualified from practising anywhere in the world;
has never been found guilty of endangering a patient's life; and
has never been found guilty of malpractice.
You should also include any preferences you might have. For example, you might be more comfortable with a female doctor, or someone who has more experience.
Important 
Before your procedure, you will have the opportunity to discuss your goals and the results you would like to achieve with your surgeon. Communication is vital in reaching your goals. Ensure you communicate your vision clearly to your surgeon and re-confirm the intended procedure to ensure there is no miscommunication. Your surgeon will work with you to reach an understanding about what you can expect from this procedure, and what long-term benefits and side-effects you may experience. Every patient is different, and your specialist will choose the surgical technique and treatment plan that is right for you.
Your surgeon will give you specific instructions on how to prepare for surgery, including guidelines on eating and drinking, smoking, and which vitamins and medications should be taken or avoided.
Please note. The information found on this website is purely for educational purposes only and should not be relied upon for its exactness or for its accuracy for your specific situation and/or for your specific procedure. The information provided is not a substitute for advice from your physician / surgeon as it may not contain all the known facts, risks and side effects of this procedure. Please consult with your physician / surgeon about your personal circumstances and about your personal procedure / treatment plan. We take no responsibility for any misinformation, inaccuracies, or for any loss or damage suffered by you in relation to the services we provide to you, or the information provided on our website.
FAQs
The price of a foraminotomy varies. With the health care providers we work with, the price starts from AUD$6,766.
You will be asked to undergo an MRI, which can usually determine whether you require a foraminotomy. You will usually be recommended non-surgical options before a foraminotomy is presented as an option. The only case when this is exempted is when cancer or a dangerous spinal instability is present. It is best to consult with your surgeon to determine your eligibility and suitability for a foraminotomy.
Infection
Bleeding
Blood clot
Damage to the spinal nerve
No pain relief after procedure
Thrombophlebitis – inflammation of a vein
Adverse reactions to the anaesthesia
There may be other potential risks involved when undergoing a foraminotomy procedure. Please discuss them further with your surgeon.
Contact Us